Larry W. Bryant , ChFC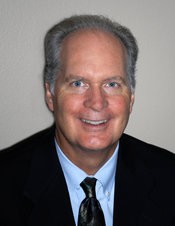 Welcome to the Website of Larry W. Bryant
The Internet is huge, it`s hot and it`s growing all the time. I have recognized that the Internet is improving the manner in which the business community interacts and offers services to its customers, and I wanted to be one of the first to offer web site communications to my customers.
I invite you to use the Contact Us tools menu to ask any questions. Let me know if there is any other information you would like to see on this web site. Please check back periodically, as I will always have updated information posted.

Thank you for visiting my web site. I appreciate your business.
Find out how and why mergers and acquisitions take place (and why they matter to investors).

Discover the role a reliable business valuation can play in succession, tax, and retirement planning.

Discover how the step-up in basis provision may help reduce capital gains taxes and preserve the value of assets left to heirs.

Businesses and governments are exploring blockchain applications as they seek to improve transparency, increase productivity, and reduce costs.