Larry W. Bryant , ChFC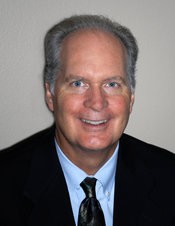 Welcome to the Website of Larry W. Bryant
The Internet is huge, it`s hot and it`s growing all the time. I have recognized that the Internet is improving the manner in which the business community interacts and offers services to its customers, and I wanted to be one of the first to offer web site communications to my customers.
I invite you to use the Contact Us tools menu to ask any questions. Let me know if there is any other information you would like to see on this web site. Please check back periodically, as I will always have updated information posted.

Thank you for visiting my web site. I appreciate your business.
Passively managed index funds and actively managed funds can perform differently over different market cycles. Find out more about each.

A look at bonus depreciation and Section 179, plus CARES Act changes that may benefit companies that reconfigured spaces for safety reasons.

Financial opportunities and potential pitfalls can appear at any time. Here are common money mistakes to avoid at various stages of life.

The Federal Reserve's "Beige Book" provides a broad overview of the economy that is often essential for making economic policy decisions.
Use this calculator to determine whether you qualify for the different types of IRAs.

How much will it cost to pay off a loan over its lifetime?

How much do you need to save each year to meet your long-term financial goals?

This Cash Flow Analysis form will help you weigh your income vs. your expenses.