Larry W. Bryant , ChFC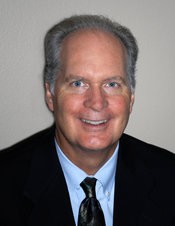 Welcome to the Website of Larry W. Bryant
The Internet is huge, it`s hot and it`s growing all the time. I have recognized that the Internet is improving the manner in which the business community interacts and offers services to its customers, and I wanted to be one of the first to offer web site communications to my customers.
I invite you to use the Contact Us tools menu to ask any questions. Let me know if there is any other information you would like to see on this web site. Please check back periodically, as I will always have updated information posted.

Thank you for visiting my web site. I appreciate your business.
Here is an overview of IRA distribution rules and options for surviving spouses and nonspouse beneficiaries.

Why investors still hold money market mutual funds despite low returns.

Four financial numbers that you should understand (and that could potentially improve your financial situation).

Settling an estate can be a difficult and time-consuming job as there are some specific duties that often fall on an executor.