Larry W. Bryant , ChFC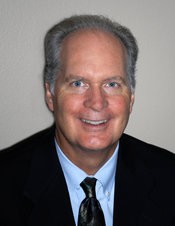 Welcome to the Website of Larry W. Bryant
The Internet is huge, it`s hot and it`s growing all the time. I have recognized that the Internet is improving the manner in which the business community interacts and offers services to its customers, and I wanted to be one of the first to offer web site communications to my customers.
I invite you to use the Contact Us tools menu to ask any questions. Let me know if there is any other information you would like to see on this web site. Please check back periodically, as I will always have updated information posted.

Thank you for visiting my web site. I appreciate your business.
A look at the economic conditions that triggered the 2020 bear market and why investors may benefit from having a longer-term perspective.

Decisions made when claiming Social Security retirement benefits can make a big difference in spousal and other dependents' survivor benefits.

Discover how a living will and durable powers of attorney for health care and finances can help ensure your wishes are carried out.

If you are self-employed, do you know how to calculate quarterly estimated tax payments in order to avoid underpayment penalties?