Larry W. Bryant , ChFC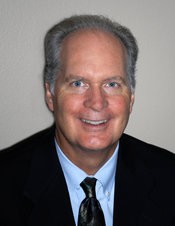 Welcome to the Website of Larry W. Bryant
The Internet is huge, it`s hot and it`s growing all the time. I have recognized that the Internet is improving the manner in which the business community interacts and offers services to its customers, and I wanted to be one of the first to offer web site communications to my customers.
I invite you to use the Contact Us tools menu to ask any questions. Let me know if there is any other information you would like to see on this web site. Please check back periodically, as I will always have updated information posted.

Thank you for visiting my web site. I appreciate your business.
Find out how individual impact bonds may allow investors to preserve principal and generate income while supporting activities that are important to them.

Concerned about the costs of long-term care? Discover two strategies that combine life insurance coverage with LTC benefits.

More than half of 401(k) participants invest in target-date funds, but are they right for everyone? This article provides an overview.

Tax changes in the 2017 Tax Cuts and Jobs Act affect some investors more than others, with implications that spill into the municipal bond market.