Larry W. Bryant , ChFC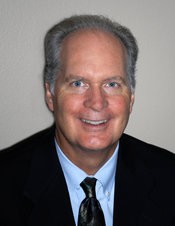 Welcome to the Website of Larry W. Bryant
The Internet is huge, it`s hot and it`s growing all the time. I have recognized that the Internet is improving the manner in which the business community interacts and offers services to its customers, and I wanted to be one of the first to offer web site communications to my customers.
I invite you to use the Contact Us tools menu to ask any questions. Let me know if there is any other information you would like to see on this web site. Please check back periodically, as I will always have updated information posted.

Thank you for visiting my web site. I appreciate your business.
Even if you and your spouse have separate retirement accounts, you may still be able to craft a unified savings and investment strategy.

The difference between a money-losing business and a hobby matters at tax time. This article presents IRS criteria for making the distinction.

A look at the U.S.-China "skinny" trade deal and the U.S.-Mexico-Canada Agreement, and their potential impact on consumers and the U.S. economy.

Explore the benefits of individual life insurance versus work-based coverage, and compare term and permanent policies.