Larry W. Bryant , ChFC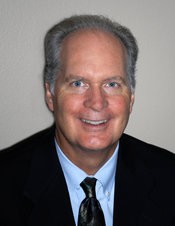 Welcome to the Website of Larry W. Bryant
The Internet is huge, it`s hot and it`s growing all the time. I have recognized that the Internet is improving the manner in which the business community interacts and offers services to its customers, and I wanted to be one of the first to offer web site communications to my customers.
I invite you to use the Contact Us tools menu to ask any questions. Let me know if there is any other information you would like to see on this web site. Please check back periodically, as I will always have updated information posted.

Thank you for visiting my web site. I appreciate your business.
Explore three major categories of bonds, plus ideas for navigating the bond market amid climbing interest rates.

Icy winter walkways can lead to injuries and lawsuits. Find out how an umbrella policy can offer higher liability coverage.

Do you know which factors influence bond yields and why the gap between short- and long-term yields is often viewed as an economic indicator?

Farm bankruptcies rose in 2019, despite billions in federal support. This article discusses the effect on rural communities and regional economies.