Larry W. Bryant , ChFC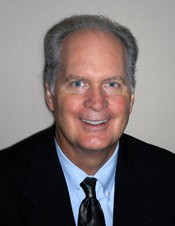 Welcome to the Website of Larry W. Bryant
The Internet is huge, it`s hot and it`s growing all the time. I have recognized that the Internet is improving the manner in which the business community interacts and offers services to its customers, and I wanted to be one of the first to offer web site communications to my customers.
I invite you to use the Contact Us tools menu to ask any questions. Let me know if there is any other information you would like to see on this web site. Please check back periodically, as I will always have updated information posted.

Thank you for visiting my web site. I appreciate your business.
In addition to the death benefit, life insurance policies can provide other benefits while the policyholder is still alive. Find out more.

Explore how the windfall elimination provision and the government pension offset can affect Social Security benefits for people who earned a pension in noncovered employment.

Find out about cost-of-living adjustments that affect retirement plan contribution limits and other deductions and threshold amounts.

The pro-rata rule determines how much of a traditional IRA distribution is taxable. Read this article to learn how the rule is applied.