Larry W. Bryant , ChFC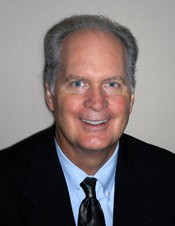 Welcome to the Website of Larry W. Bryant
The Internet is huge, it`s hot and it`s growing all the time. I have recognized that the Internet is improving the manner in which the business community interacts and offers services to its customers, and I wanted to be one of the first to offer web site communications to my customers.
I invite you to use the Contact Us tools menu to ask any questions. Let me know if there is any other information you would like to see on this web site. Please check back periodically, as I will always have updated information posted.

Thank you for visiting my web site. I appreciate your business.
A look at bonus depreciation and Section 179, plus CARES Act changes that may benefit companies that reconfigured spaces for safety reasons.

Passively managed index funds and actively managed funds can perform differently over different market cycles. Find out more about each.

Some businesses are exposed to risks that may call for a specialized type of liability policy. Does your business have appropriate coverage?

Do you know the reasons why business owners might need to take the time to develop a thoughtful succession plan?